ABOUT US
Edugyan provides online & offline pen drive classes for CA, CS, CMA, CFA,
NEET, GATE, IIT-JEE, CBSE, Banking & Other International Courses. Our
portal dedicated to helping students in identifying the best coaching classes
with over 1000+ video lectures & 150+ best professors. This is the online
platform that caters to all your needs of cost-efficient, time-saving & quality
content. We also provide attractive offers & discounted prices all over India.
Edugyan E-Library
Right to Access the Best Study Material
Now you don't need to browse on google & multiple websites for the books or free notes. Edugyan is here to provide you all the updated study material including Amendments, Test Papers, Faculty notes & Notifications.
LEARN FROM INDIA'S BEST
PROFESSORS
Very few people are both qualified as Chartered Accountant and Company secretary but Sankalp Kanstiya is one of them. After working in the best companies, he switched his career and chooses teaching as a permanent profession. For the last 8 years, he is guiding students with his Practical knowledge, in-depth understanding, and vast area of experience. You may also watch his teaching through his youtube channel in the name of "Finovative Solutions".
Along with teaching from the last 15 years, CA, Aaditya Jain is a research analyst Registered by SEBI. Called by the nickname of "Finance Guru" "Stock Market Guru", he is qualified CA/CFA/NCFM/M.com and Ph.D. After taking his classes, students give feedback that his classes are not the only result-oriented but also job oriented. He helps students to gain theoretical and practical knowledge which will help aspirants in getting good career options after qualifying the examination.
CA With an experience of more than 11 years in the field of teaching accountancy, CA Praveen Jindal is one the most reputed and erudite person in the circle of ICAI. After completing his graduation in commerce from Chandigarh, he completed all the levels of chartered accountancy course at the age of just 21. He is very much respected among students of CA IPCC and Final level students. Due to his vast experience and knowledge, he has been teaching at ICAI and ICSI as a visiting faculty.
His virtual presence in approximately every big or medium-sized cities across India makes him one of the best teachers for EIS-SM, Final Law, and ISCA. Students clearing CA is a testimony of his master's mind ness and knowledge power. He is CA, CS, B. Com, LLB and CISA qualified.
An associate member of The Institute of Chartered Accounts of India, CA, Mayank Kothari qualified CA examination in 2012. While graduating from Nagpur University, he was awarded as Best student award due to his excellent performance in securing high marks In Indirect Tax paper. He is a pioneer in the light board technology in India.
Vinod Gupta learning Destination, an interactive and famous website for students, is a brainchild of CA Vinod Gupta. He is teaching students preparing for CA, ACCA, IFRS, DIFR, etc. Based in New Delhi, VG Classes can also be accessed through its official mobile application. He is a visiting faculty of ICAI and awarded for the best paper on Taxation in CA Final Year Examination.
One of the old guards of Chartered accountancy in India, CA Sanjay Agarwal completed his CA final in 1998 after graduating from Delhi University. Along with teaching students for CA and CS, he is an associate member of India's Costs and Works account.
A Chartered Accountant by profession and teacher by passion, CA Raj Kumar is teaching indirect taxation to his students from the last 12 years. While teaching he links each concept from start to end, so that after the class students had a better understanding of the topics taught. His fluid teaching method with great emphasis on real case studies makes him students favorite.
One of the best online and offline destinations for all CA/CS aspirants, Vsmart Academy which is based in Delhi, Pune, and Jaipur is run by famous CA Vishal Bhattad. He is the first teacher who started interactive video classes with 2D/3D animation in the field of online education for CA classes. He along with his other team members is teaching and guiding the aspirants from the last six years through his coaching institute.
Famous among the students as a teacher who believes in teaching through innovative ways, Darshan Khare is a class apart teacher cum guide and mentor for his students. His teaching techniques include charts and graphs for easy retention of students. Real case studies are also having prominent space in his teaching style. He provides online and offline both modes of education and his videos are worth watching for information and to gain in-depth knowledge too. Well prepared notes prepared by him will make your study more interesting.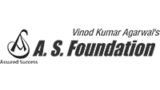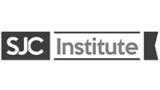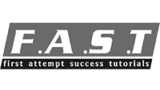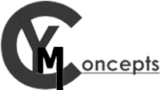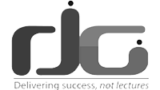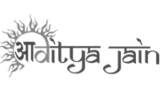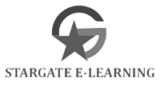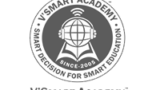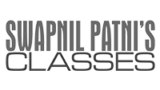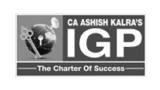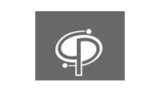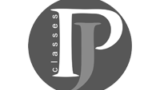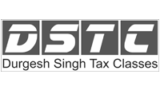 OUR STUDENTS
TESTIMONIALS
Excellent Company, Deliver exactly what we wanted plus more. Extremely proficient, responsive, and specialists at what they do
Thank you edugyan! You've renewed my passion for learning and my dream of becoming a Chartered Accountant.
The Best feature of edugyan are the videos. When knowledge is given in video format, it's innovative & easy to understand.
The Excellent part about edugyan is the selection. You can find a course for anything you want to learn!

100% Genuine Products

Secure & Safe Ordering

Fast & Assured Delivery

7 Days Replacement

Lowest Price Guranteed

Easy Instalment